BREAKING DOWN BARRIERS
We are using the sport of surfing as a catalyst to expand the possibilities for those living with disabilities. We enjoy days out on the beach and in the water surfing with family and friends.
Donate Today
About Us
We come from all backgrounds and professions. The things that connects us all are the love of the beach, surfing, and making a positive impact on our commuinity
Read more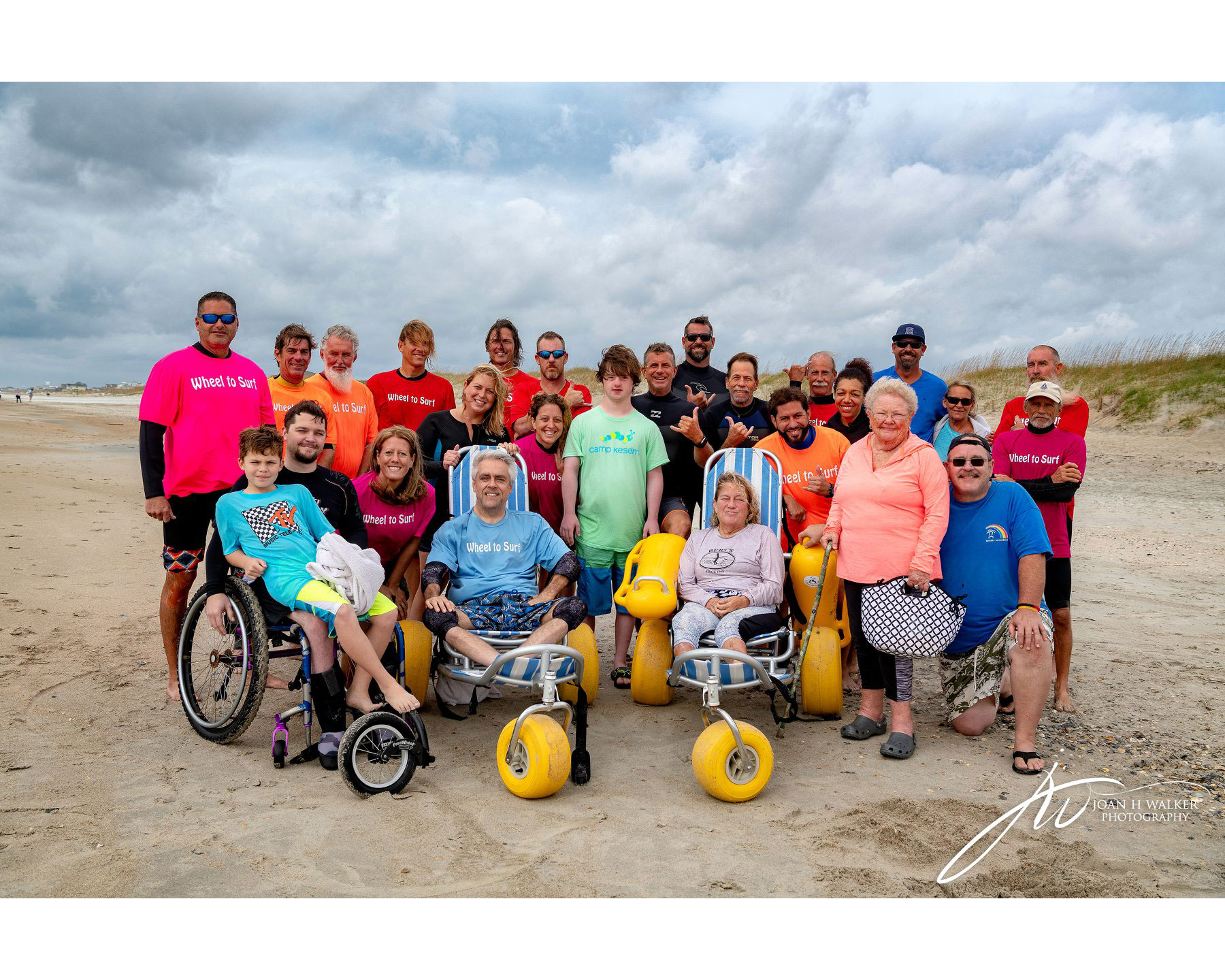 Adaptive Surf Project: NC Event Highlight
Upcoming Events
We've setup our 2020 schedule of events! We can't wait to get out out in the water with everyone! Be sure follow us on Facebook & Instagram!
Sign Up Today!
Facebook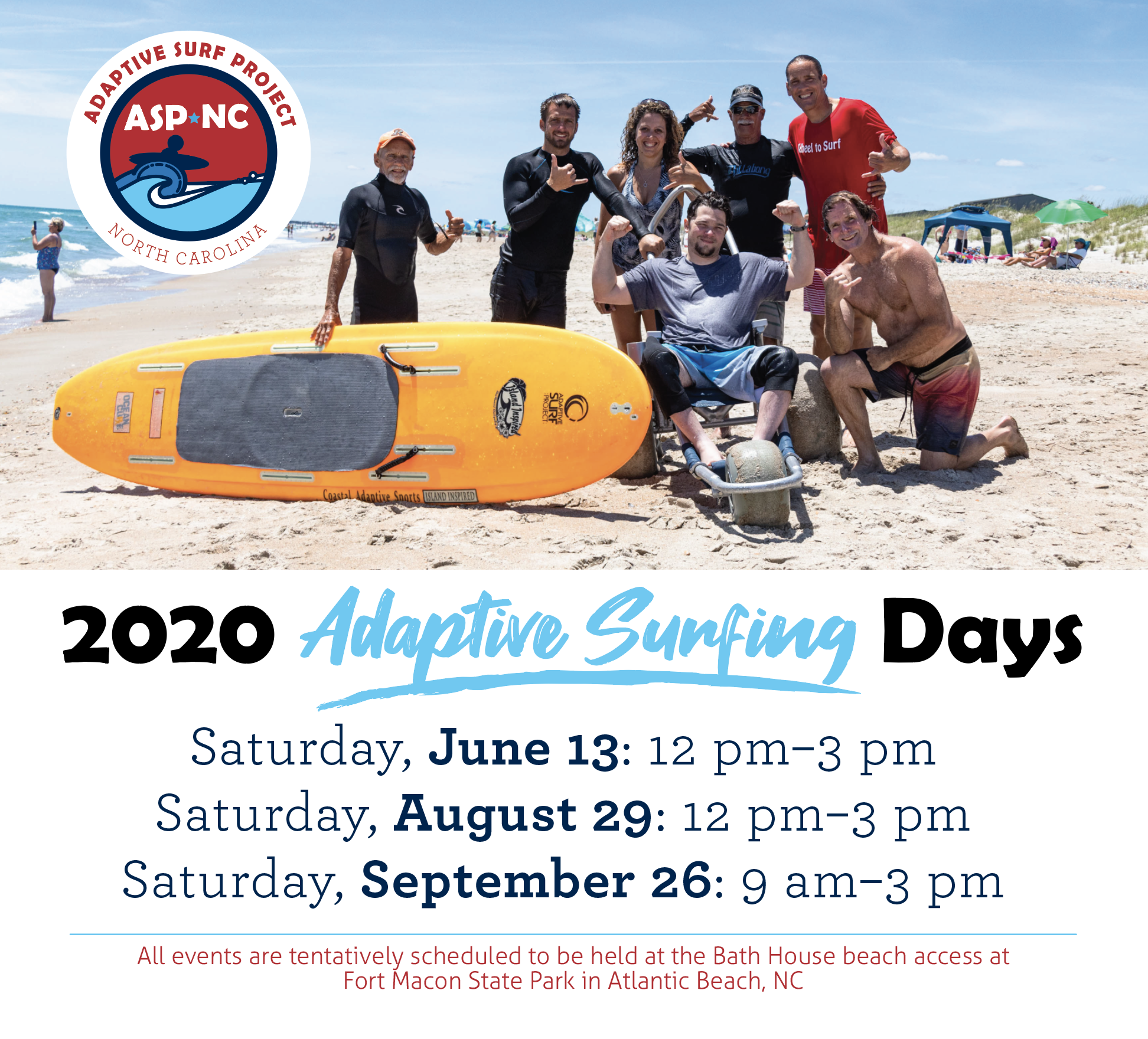 OUR MISSION
1. To expand the possibilities for those with disabilities and mobility issues
2. Grow a community and network of adaptive surfers
3. Have a great time! I mean, we are at the beach.
4. Eat as many mangos as we can. 🙂
Contact us
Give us a shout! We always want to hear from those who want to surf or volunteer. Have a sponsorship idea or know how we can work together? Let us hear about it. Oh, and if you find some mangos, be sure to let us know.
Phone :
Email :
Address :
Atlantic Beach, NC