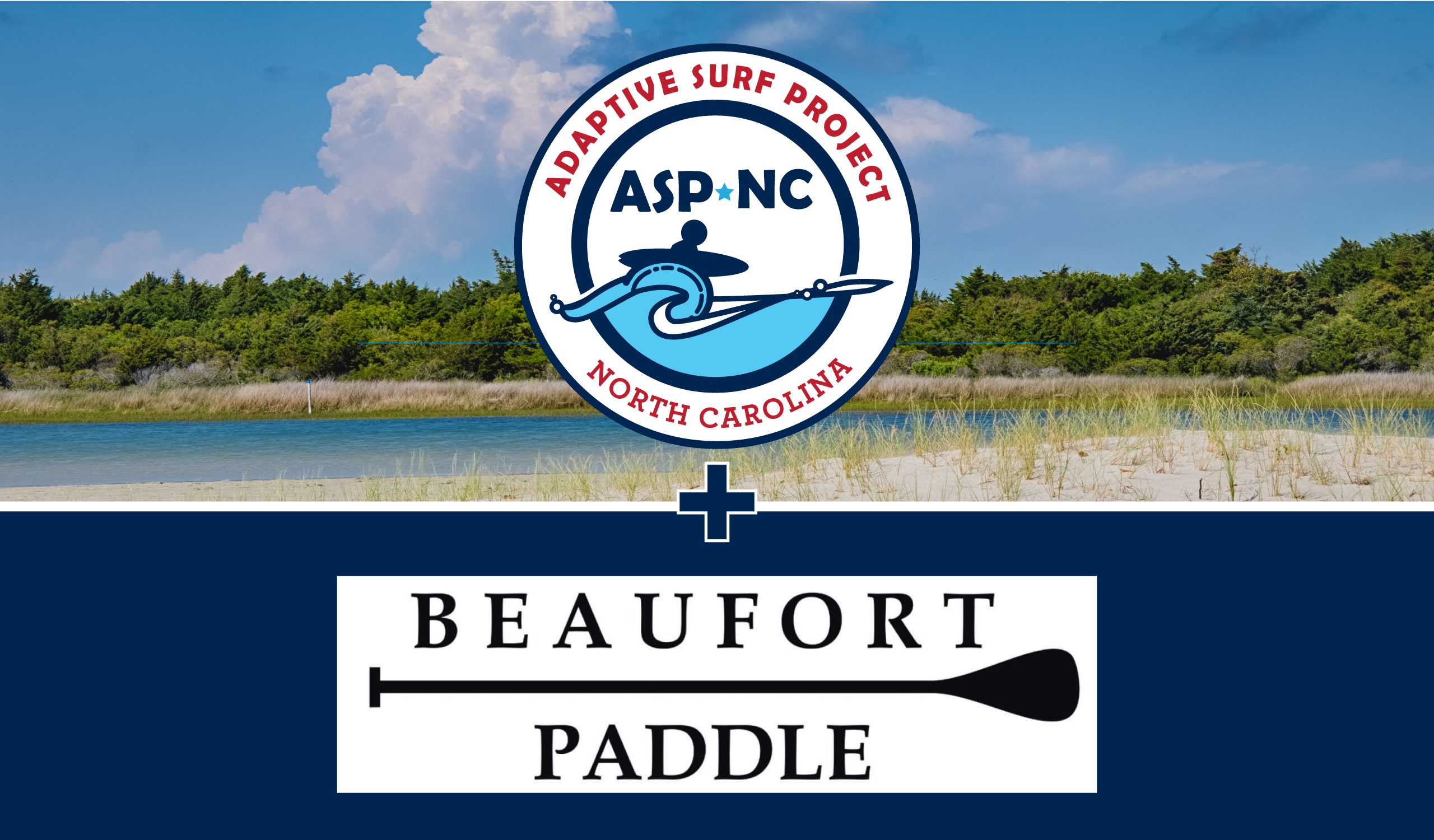 2023 Adaptive Kayaking Events
Participants & Volunteers: SIGN UP FORM
We're beyond excited to partner with Beaufort Paddle to bring Adaptive Kayaking to The Crystal Coast! This year, we're working with the amazing folks over at Beaufort Paddle to host 3 kayaking days! We'll be updating the sign up forms for each day so please check back for the latest forms.
As of right now, we have 1 session available per day where we'll take each group out for a 1 hr tour.
Waivers are now included as part of the sign up process.
We'll be keeping everyone updated on our social media sites so please be sure to go follow us on FB and Instagram (social links below).
We're so thankful to have such beautiful waterways to enjoy and can't wait to share it with everyone! Please be sure to sign up and we look forward to seeing you out there! - the ASPNC team
2023 Adaptive Kayaking Schedule
JUNE 8, Thursday:
Session 1: 8:30 am–9:30 am


Session 2: 10 am–11:00 am 

JULY 13, Thursday: 9:30 am–11:30 am SIGN UP HERE!
AUGUST DATE TBD:

 Sessions TBD

 
Check out photos from our last event!
Photos courtesy of Debbie Hoell!