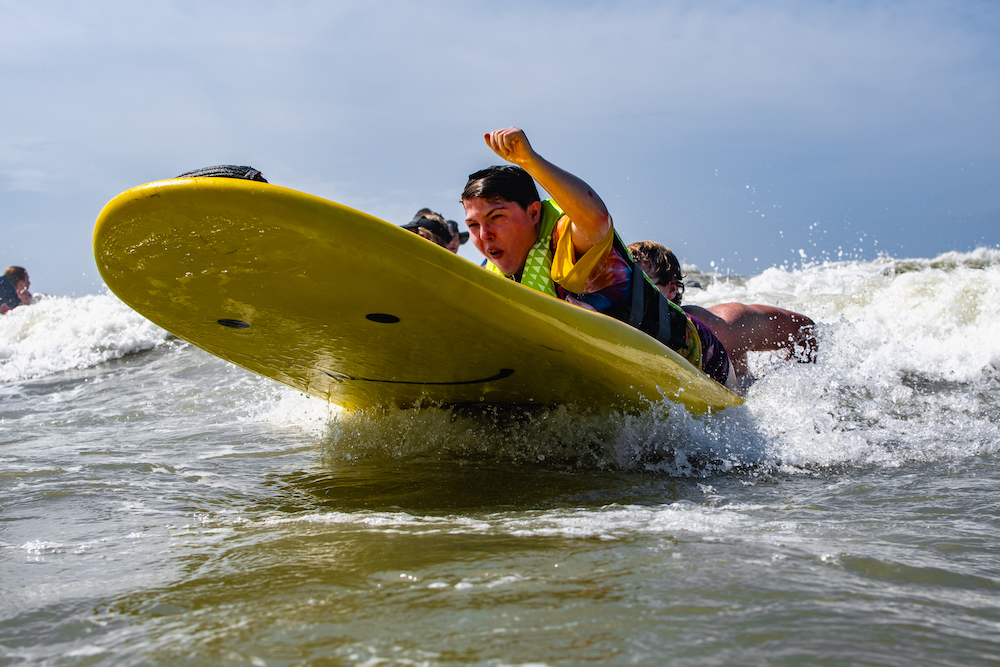 2023 Adaptive Surfing Events
We're so excited to see everyone for this years Adaptive Surfing days! Whether your'e a seasoned pro or new to the idea of surfing, these days are full of fun, family, friends and laughter.
Waivers are now included as part of the sign up process.
We'll be keeping everyone updated on our social media sites so please be sure to go follow us on FACEBOOK and Instagram.
We're so thankful to have such a beautiful coastline to enjoy and can't wait to share it with everyone!
Please be sure to sign up and we look forward to seeing you out in the water! - the ASPNC team
2023 Adaptive Surfing Schedule
JUNE 24, SATURDAY:  10 am-1 pm

AUGUST 19, SATURDAY: 10 am-1 pm  
SEPTEMBER 23, SATURDAY: 9 am-3 pm SIGN UP FORM NOW LIVE!